Cycling Challenge Success for the Alzheimer's Society
28th August 2019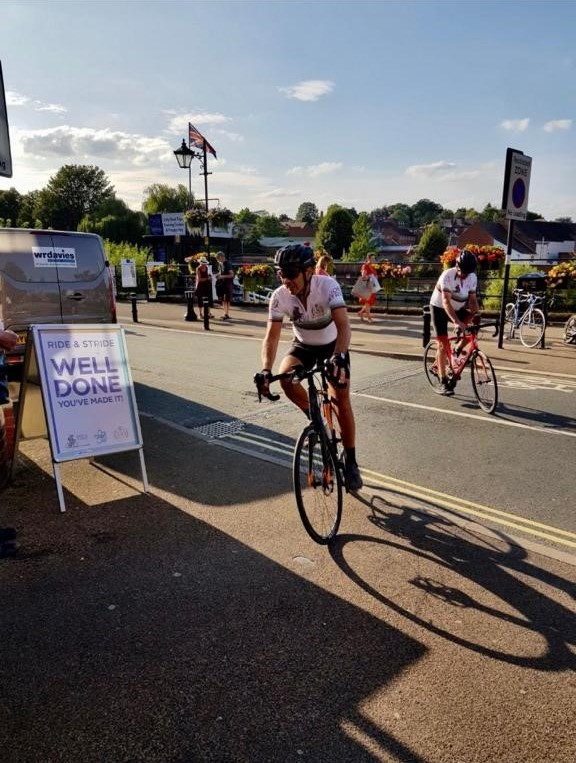 On Friday 23rd August William Rowland, our Managing Director, successfully completed a 150 mile cycle ride alongside other local Shropshire business people raising money for the Alzheimer's Society.
The challenge was organised by Robin and Chris Morris of Morris and Company and followed on from a 100 mile ride held last year. The distance this year was increased to reflect Morris and Company's 150th year in business! No doubt a decision warmly welcomed by the participants as tempartures nudged 25 degrees.
The cyclists set off from Holyhead early in the morning and some 10-12 hours later rolled into the Quarry Park in Shrewsbury to be welcomed by family, other competitors and supporters within the general public.
The picture shows William crossing the finishing line. When he'd time to recover he said "I love cycling and loved doing this challenge to support my friends and the Alzheimer's Society. If you feel able to support the charity I'd be very grateful". To date (the 28th August) nearly £7,500 has been rasied. If you would like to donate the link is here.
Back To News & Blog