5 Things you can do to protect your business from crime
29th July 2019
Running a business takes significant investment in time, staff and resources -whether stock or equipment. For a criminal, businesses can be a soft target – both for traditional crime and for cyber crime. Ensuring that your business doesn't become a statistic is another worthwhile investment.
According to UK Home office figures (2017*), although incidents have not risen since a 2012 report, there are still considerable numbers of traditional crimes in a wide range of sectors.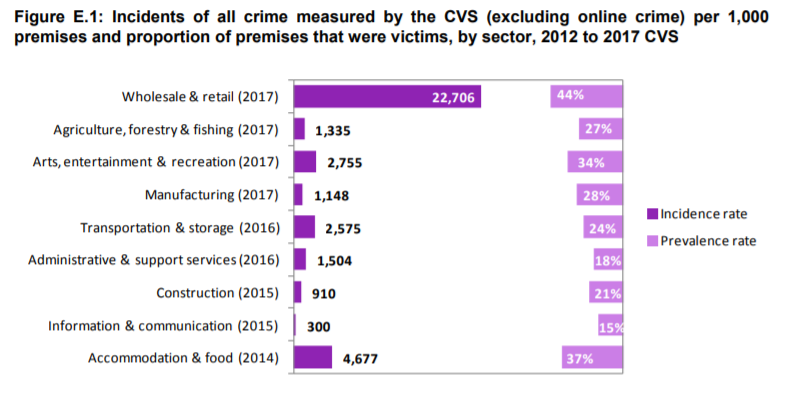 Almost half of all businesses in 2017**suffered from a cyber breach or attack, so online protection is of increasing concern, especially with the risk of high fines with GDPR.
So, what can you do to protect your business?
Consider investing in a CCTV system. If CCTV is in pursuit of a legitimate aim, installing it can provide you with peace of mind and reduce the risk of crime. It can also reduce insurance costs and provide evidence should you become a victim of crime.
Choose a 24-hour CCTV system that has facial recognition, provides good quality images day and night, and is set up to cover all vulnerable areas. IP cameras or networked cameras are available depending on your need. Connexis supplies cameras from Axis Communications and Mobotix.
Protecting your data is as important as protecting any other asset. Invest in strong perimeter layered network security like a WatchGuard Firewall with a Total Security licence. Connexis is a WatchGuard partner.
Passwords are often a weak point. Invest in a multi-factor authentication like WatchGuard AuthPoint.
Educate your users about the potential risks from lax IT security behaviour whether clicking on phishing links, using poorly secured Wi-Fi security when working remotely, or inserting a rogue USB into a company network.
Of course, there are plenty of other steps you should take to protect your business. You should also consider your obligations to the GDPR regulations when planning a CCTV installation. Full details of your obligations can be found here -https://ico.org.uk/your-data-matters/cctv/
Sources
* Crime Against Business https://assets.publishing.service.gov.uk/government/uploads/system/uploads/attachment_data/file/704366/crime-against-businesses-2017-hosb0718.pdf
**Cyber Crime risks https://www.iod.com/ingoodcompany/article/7-shocking-facts-about-cyber-crime-and-uk-business
Back To News & Blog